HATE Cables?
Problem Solved.
Get this & eliminate all your charging cables once and for all!
Charge ALL Your Gear in the ONE Place
A place for everything & everything in its place
Smart Design
Wireless Charging for your iPhone & Apple Watch is built right in. No extras needed.

Lightning connector for your Airpods (& Apple Pencil too)
Sleep Easy
✅ Apple Watch in Nightstand Mode
✅ Soft LED won't blind you at Night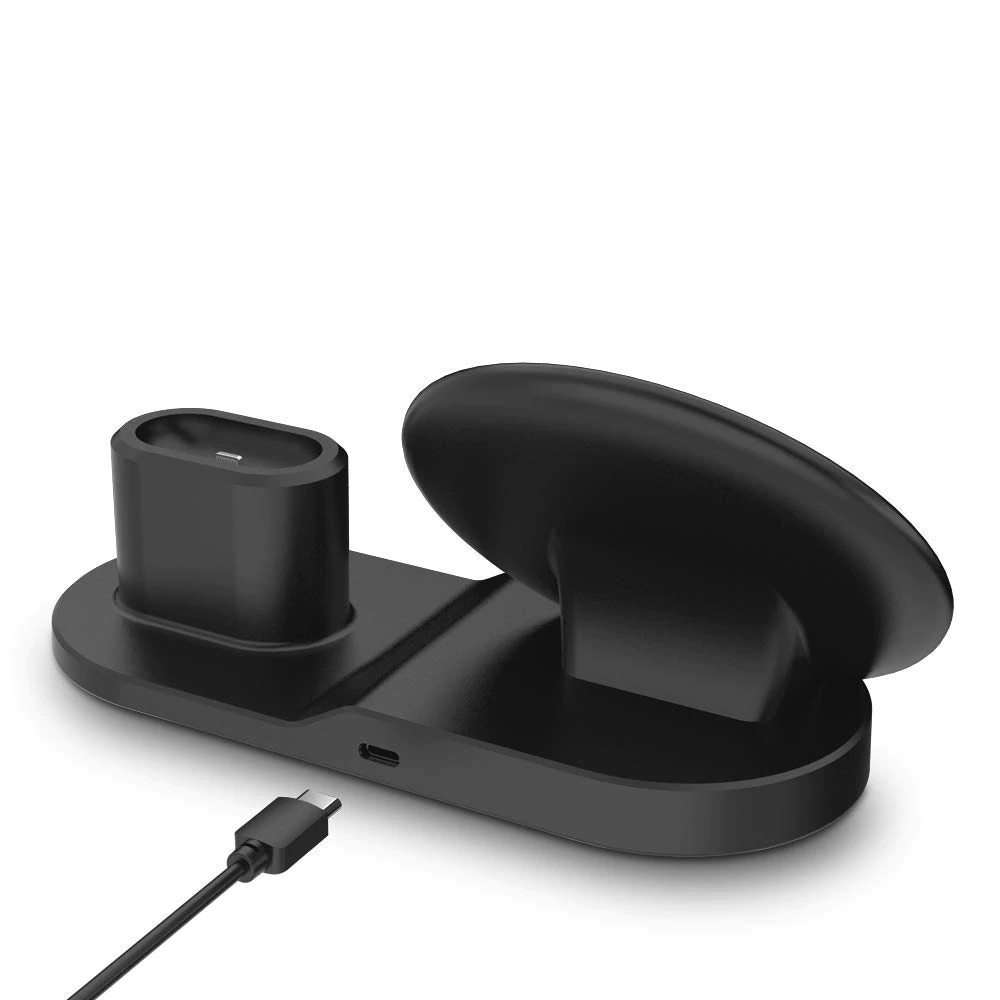 Clean. Simple. Neat. Tidy.
1. Plug in the 1 Cable
2. Place Down Your Devices
3. Relax while they All Charge!
Landcape or Portrait
Fast Wireless Charging in whichever viewing angle you find most comfortable.

Watch Netflix, Youtube & see new Notifications easily.
Home or Office
Looks right at place on your desk at work, or your nightstand at home, or anywhere else you spend time!
Ultimate Wireless Apple Docking Station | Built-in Wireless 3-in-1 Dock
Sale price Price $59.00 Regular price $79.00