The #1 Apple Charging Station for True Apple Fans
This compact Wireless Charging Stand charges your iPhone, Apple Watch & Airpods all in the one place.
No Messy, Annoying & Tangling Cables
Convenient Fast Wireless Charging for your iPhone, Apple Watch & Airpods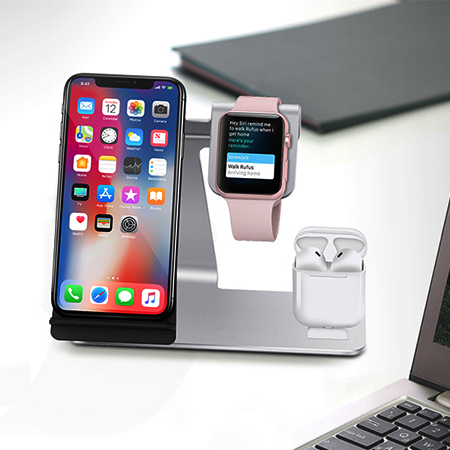 Charge ALL Your Gear in the ONE Place
Keeps Everything Neat & Organised
Perfectly On Display
All while Charging. Functional & Beautiful.
One Less Thing to Think About
Simply put your device down to charge & pick it up again anytime you need it.

No more plugs or cables to worry about or slowing you down.
Simple
We buy Apple because we want quality products that just work. Why should this be any different?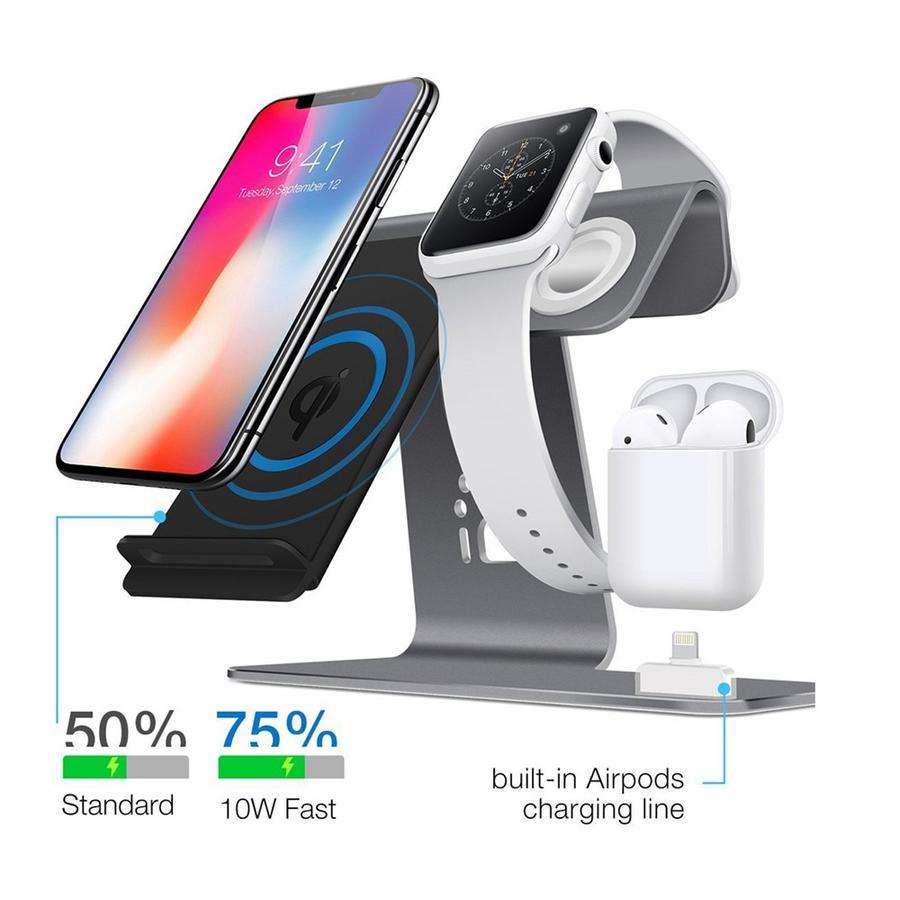 Future Proof
Ready for Next Generation of Fast Wireless Charging - You Won't Need to Upgrade
Compact Minimal Design
Sculpted from the exact same alloy as the Macbook & inspired by the iMac Stand.

Innovative Design with a familiar feel
Apple Fans Love This
100% Money Back & Customer Satisfaction Guarantees so Buy with Confidence

Our Reviews Speak for Themselves!


Apple Charging Station | iPhone + iWatch + Airpods | ALL IN ONE
Sale price Price $79.00 Regular price